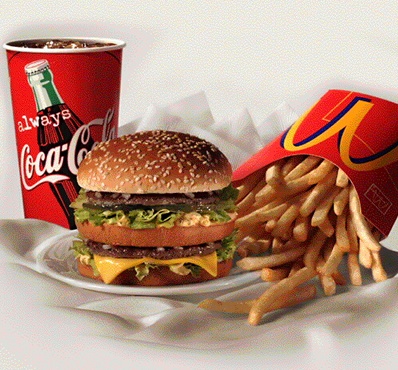 Here are two different views of how to look at the perceived problem of too much bad fast food for too much of the population. Take a look at both of the articles and let me know what you think!
First,
here's a view from Mark Bittman
, who is one of my idols, saying that it would be just as easy and less expensive to make a nourishing dinner for four than to take them to McDonalds.
And then, on the other hand,
here's a view from the blogger Adam Roberts
, of the Amateur Gourmet, saying why don't we just let folks alone...they know what they're eating isn't good for them but they aren't about to stop.
Which side of the fence are you on?